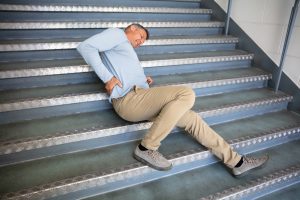 In California, landlords owe a duty of care to their tenants to keep their premises relatively free from dangerous conditions so that their tenants will be protected from injury. However, some landlords include exculpatory clauses in their leases that purport to immunize them from liability. While these types of clauses are invalid in residential leases, there are certain situations in which they may be valid in commercial leases. In
Garcia v. D/AQ Corp.
, Cal. Ct. App. Case No. B305555, the appeals court considered whether an exculpatory clause in a commercial lease prevented an injured plaintiff from seeking to recover damages for his injuries.[1]
Factual and procedural background
Richard Garcia owned an office furniture business. In 2009, he signed a commercial lease agreement to lease premises for his business in Gardena, California. The lease contained a clause that said that the lessor would not be liable for personal injuries that might be suffered by Garcia or others that might result from conditions on the premises. The original property owner sold the building to Feit South Bay LLC in 2012. Feit hired D/AQ Corp. to manage the property. The term of the original commercial lease was extended to Dec. 2014 in 2012. Garcia and D/AQ Corp. signed another agreement to extend the lease to Dec. 2017 in Oct. 2014. Garcia inspected the property two times in 2009 before he signed the original lease and continuously occupied the building from 2009 to 2017.