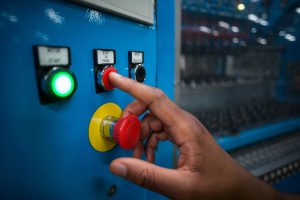 While most workers who are injured at work will be limited to recovering benefits from workers' compensation, some exceptions to the general rule exist. In
Santos v. Crenshaw Manufacturing, Inc.,
, Cal. Ct. App. Case No. G057371, the appeals court considered whether an exception applied in a lawsuit filed by a worker whose hand was mutilated by a power press without a guard.
Factual and procedural background
In Jan. 2017, Marivel Santos was working at Crenshaw Manufacturing as a machine press operator. During the second week of the month, Santos's supervisor, Jose Flores, told her to operate a machine using a die without protective guards. Her supervisor told her to operate it from the side with one hand while inserting her other hand inside of the machine to hold the material in place. When she did, her hand was crushed and mutilated by the machine. Santos filed a workers' compensation claim against the company. She also filed a lawsuit against Crenshaw under the power press exception to the workers' compensation law for the company's failure to have guards installed on the machine.