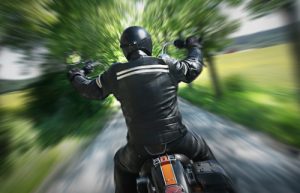 Under California law, when people are working within the course and scope of their jobs, their employers may be vicariously liable when they negligently injure others. Employers might also be directly liable when their employees injure others when the employers negligently hired, supervised, or retained incompetent or unqualified workers. Recently, the
California Republican Party
paid a settlement of $11 million after one of its precinct workers caused serious injuries in a motor vehicle accident.[1]
Background of the case
Richard Ruehle was riding his motorcycle on the 91 Freeway in Anaheim on Aug. 5, 2016. A precinct worker who had been hired by Eric Linder's reelection campaign had knocked on doors all morning and was driving back to work after his lunch break. The worker did not have a driver's license. He did not check his mirrors or blind spots when he changed lanes, crashing into Ruehle and his motorcycle. The collision left Ruehle with quadriplegia, and he only had limited use of his arms. He will never be able to walk again. Ruehle was also married and had six children and was an avid hiker before his accident. Ruehle filed a lawsuit against both the California Republican Party and Eric Linder's campaign.