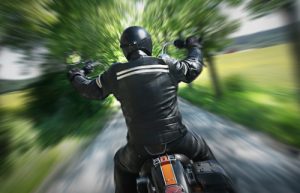 Under California law, when people are working within the course and scope of their jobs, their employers may be vicariously liable when they negligently injure others. Employers might also be directly liable when their employees injure others when the employers negligently hired, supervised, or retained incompetent or unqualified workers. Recently, the
California Republican Party
paid a settlement of $11 million after one of its precinct workers caused serious injuries in a motor vehicle accident.[1]
Background of the case
Richard Ruehle was riding his motorcycle on the 91 Freeway in Anaheim on Aug. 5, 2016. A precinct worker who had been hired by Eric Linder's reelection campaign had knocked on doors all morning and was driving back to work after his lunch break. The worker did not have a driver's license. He did not check his mirrors or blind spots when he changed lanes, crashing into Ruehle and his motorcycle. The collision left Ruehle with quadriplegia, and he only had limited use of his arms. He will never be able to walk again. Ruehle was also married and had six children and was an avid hiker before his accident. Ruehle filed a lawsuit against both the California Republican Party and Eric Linder's campaign.
The California Republican Party argued that it did not employ the precinct worker and he was instead only employed by Eric Linder's reelection campaign. However, Ruehle's attorneys investigated the state GOP's data collection methods. They discovered that the state party had been unhappy with the Linder campaign's data collection efforts and discovered that the precinct worker had been hired to work during a targeted campaign. A targeted campaign occurs when the state party is not satisfied with a local campaign's data collection process and gets involved to improve it.
The general counsel for the California Republican Party stated that the man was not employed by the state party and that the settlement was paid entirely by its insurance company. However, it seems unlikely that an insurance company would agree to settle a claim for $11 million unless the plaintiff had good evidence showing that the man was employed by the California GOP. Ruehle's attorney stated that the data gathered by the precinct worker was used by both the Linder campaign and the California Republican Party.
Vicarious liability of employers in California
When someone negligently causes an injury accident while they are working within the scope and course of their jobs, their employers might be vicariously liable to pay damages to the victims under a legal principle called respondeat superior.[2] Under this principle, employers are liable to pay the victims when their employees were working within the scope and course of their jobs when they negligently caused their injuries. For example, if a delivery driver crashes into your car after running a red light, you could sue both the driver and the company. Since employers normally have liability policies in place with high policy limits, victims are much likelier to recover full compensation by suing the employers.
The reason why employers are considered to be vicariously liable for the negligent actions of their employees when they injure others while working is that the employers gain benefits from the efforts of their employees. Since employers derive financial benefits from the employees' work, courts can hold them liable to pay damages when people are injured because of the actions of their employees. To hold a company responsible for paying damages, plaintiffs must show that the employee was acting on behalf of his or her employer at the time of the accident.
In the case of the precinct worker, he was driving for the Linder campaign for which he was employed at the time of the collision. The campaign benefited from the data he collected. Since the California Republican Party also benefited from the precinct worker's data collection efforts during the targeted campaign, it could also be vicariously liable to pay damages if Ruehle's attorney could prove that he was employed by the party.
Companies are not vicariously liable for the actions of independent contractors since the independent contractors are self-employed. However, a company might still be liable for the actions of an independent contractor when the company negligently hired, supervised, or retained an incompetent person to perform the work.
Direct liability of companies for the actions of employees
Companies may also be directly liable for the actions of employees or independent contractors when they negligently hire, supervise, or retain someone who is not qualified to perform the work for which he or she is hired.[3] Negligent hiring claims typically involve a failure on the part of the employer to check the background of the applicant or contractor before deciding to hire or contract with him or her.
In the case of the precinct worker, the Linder reelection campaign and the California Republican Party apparently failed to check his driving record before hiring him. The man was hired to knock on doors even though he did not have a valid driver's license, and his job required him to drive from home to home. Even though both the Linder campaign and the state GOP's targeted campaign relied on the precinct worker to gather data through door-knocking, neither confirmed that he had a valid driver's license before hiring him for the job. He subsequently crashed into Ruehle's motorcycle while the precinct worker was working within the scope and course of his employment.[4]
Negligent supervision claims can be filed when an employer negligently supervises an employee, and the employee then causes harm to someone else. This type of claim is normally filed in the context of assault or sexual harassment lawsuits and generally does not apply to automobile accidents.
Negligent retention claims can be filed when an employer either discovers the employee is unqualified for his or her job or should have discovered it but continued to employ him or her. In the case of the precinct worker, both the California Republican Party and the Linder campaign continued employing the worker even though both should have discovered that he did not have a valid driver's license.
Why vicarious liability, negligent hiring, and negligent retention claims are important
In California, the minimum auto insurance liability requirements are very low.[5] Motorists are only required to carry auto insurance with the following minimum limits:
$15,000 bodily injury for one victim
$30,000 bodily injury for more than one victim per accident
$5,000 property damage
In a serious accident like Ruehle's motorcycle collision, these minimal policy limits are far too low to adequately cover the losses that might be suffered. Many people also drive without insurance. Being able to identify an additional recovery source might help people to recover compensation even when they are hit by an uninsured driver. The ability to file a claim against an employer might allow people to recover fair compensation for the losses they have suffered because of the employee's negligence. Negligent hiring and retention claims can also provide plaintiffs with an avenue of recovery even when the person who injured them was an independent contractor when the employer failed to conduct background checks before agreeing to contract with him or her. This type of situation sometimes arises with trucking companies that claim their drivers are all independent contractors.
Employers should do a better job of checking the backgrounds of the people they hire. When they fail to do so, they should be held accountable for their failure when the employee causes serious injuries to others.
Talk to an experienced Los Angeles personal injury lawyer
If you have sustained serious injuries in an accident caused by someone who was working for his or her employer, you should talk to an experienced attorney at the law firm of Steven M. Sweat Personal Injury Lawyers. An attorney can evaluate your claim and investigate to identify all of the potential sources of recovery. This might help you to maximize your damages so that you can be made financially whole. Call us today at 866.966.5240.
Sources
[1] https://patch.com/california/banning-beaumont/ca-gop-pays-out-11m-settle-riverside-mans-injury-lawsuit?utm_source=Justia%20Blogging%20Ideas&utm_medium=email&utm_campaign=ebf426048d-blogging_ideas_injury_20210526&utm_term=0_dba88020e6-ebf426048d-406640669
[2] https://www.victimslawyer.com/claims-against-company-drivers-in-california.html
[3] https://www.victimslawyer.com/broker-and-shipper-liability-for-truck-accidents-in-california.html
[4] https://www.californiaaccidentattorneysblog.com/employer-liability-for-personal-injury-at-issue-in-ca-appeals-decision/
[5] https://www.dmv.ca.gov/portal/vehicle-registration/insurance-requirements/