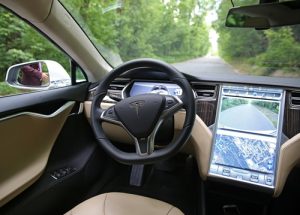 Is Tesla autopilot killing people?  That's what the National Transportation Safety Board wants to know.   A fatal accident involving a Tesla Model S vehicle that happened in Florida should serve as a cautionary tale to drivers in California who are considering purchasing self-driving cars. The accident, which happened in May 2016, was recently blamed on a flaw in the vehicle's operational design system by the National Transportation Safety Board. People who are injured in accidents that are caused by defects in the design or the equipment may be able to recover damages by filing personal injury lawsuits based on claims of products liability against the vehicle manufacturers.
Factual background of the accident
On May 7, 2016, Joshua Brown, a 40-year-old man from Ohio, was driving his Tesla Model S in Williston, Florida. Brown put the vehicle in its autopilot mode, which can control the vehicle while it is driving on highways. While it was in autopilot mode, the vehicle failed to detect a large commercial truck that was crossing the roadway. The vehicle attempted to drive underneath the truck, shearing off its top and killing Brown. Before his death, Brown had been a noted Tesla enthusiast and had posted a viral video online of his car avoiding another accident while it was in autopilot mode. Tesla reacted to the accident by stating it was the first known death that had happened when one of its vehicles was being driven in autopilot mode.