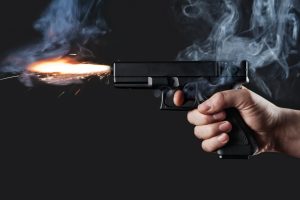 California employers are vicariously liable for the negligent actions of their employees while they are acting within the scope and course of their jobs and negligently cause injuries to others. However, employers are generally not liable for the actions of their employees when they are off duty. In
Perez v. City and County of San Francisco
, Cal. Ct. App. Case No. A161279, the California Court of Appeal considered whether the city was vicariously liable for the actions of a police officer who left his weapon unsecured in his vehicle at home.
Factual and Procedural Background
Marvin Cabuntala was employed as a police officer with the San Francisco Police Department. The agency issued service weapons to its officers and also had the policy to allow officers to carry guns as secondary weapons as long as they were approved by the department. Cabuntala owned a handgun that was approved as a secondary weapon. He regularly carried it in his vehicle and also used it at home to protect his family.