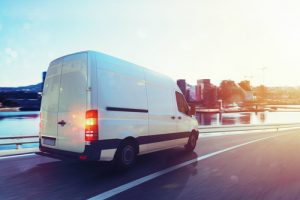 People who are injured in California accidents that are caused by the negligent actions of
company drivers
may be able to hold the employers vicariously liable to pay damages for the losses that they have suffered. However, employers are not liable under the coming and going rule for employees who are commuting to or from their jobs. If an exception applies, an employer may still be liable for the negligent actions of its employee while he or she is commuting to and from work. In
Savaikie v. Kaiser Foundation Hospitals
, Cal. Ct. App. Case No. B291120, the California Court of Appeals considered whether the required vehicle use exception to the coming and going rule applied.[1]
Factual and procedural background
Wyatt Savaikie was a 14-year-old boy who was crossing the street in a crosswalk in Santa Clarita, California on July 16, 2015, when he was struck and killed by Ralph Steger. Steger was a volunteer who provided pet therapy to patients at Kaiser Foundation Hospitals. He had just completed his volunteer shift and had stopped at his bank before he hit Savaikie with his vehicle. Savaikie's parents filed a lawsuit against Steger, the City of Santa Clarita, Southern California Edison, and the County of Los Angeles. The state of California was dismissed as a defendant, and Kaiser Foundation Hospitals was added. They argued that Kaiser was vicariously liable for Steger's actions as his employer. They settled with all defendants except Kaiser Foundation Hospitals. Savaikie's brother, Michael, witnessed the crash and filed a claim of negligent infliction of emotional distress against the defendants.