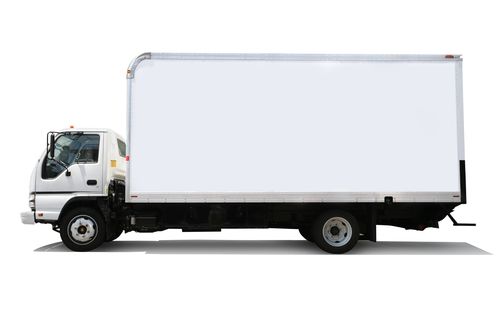 The case of Kayleigh McCall v. Coast Line Distributing, Inc. and Paul Anthony Ceja in the San Luis Obispo Superior Court case no. 14CV0535 has taken the nation by storm. The original case was filed back on October 16, 2014 by 27 year-old Kayleigh McCall. Honorable Barry T. LaBarbera presided over the court proceedings in this auto v. auto accident. It wasn't until March 10, 2016 that a jury verdict was actually reached in the case.
The whole case revolves around a father hiring his son to work as a truck driver for his dairy distribution company when he should never have been hired in the first place. Paul Ceja had a long-standing history of incarceration, drug abuse, license suspensions and felonies before ever being hired by his father. It was only 10 months into his being hired that he rear-ended the plaintiff on February 4, 2013 at the intersection of Yerba Buena and Highway 1 in Morro Bay. The son ended up crashing the heavy delivery truck into a smaller car traveling at 55-60 miles per hour.
The truck contained various drug paraphernalia such as burned foil containing drug residue, hypodermic needles and Suboxone. He ended up being arrested for driving while under the influence of a controlled substance. A blood test ended up confirming that he had opioids and methamphetamines in his system when the crash occurred. It wasn't until trial that the defendants admitted fault. Because of the rate of speed and the size difference between the two vehicles, the driver of the smaller car sustained significant injuries and out of pocket costs.
The plaintiff contended that there was negligence in both the scope and course of employment and entrustment of the delivery truck. Because of the DUI, they asked for punitive damages. While the plaintiff suffered from significant injuries, the defendant argued that her injuries were taken care of by April 2013 which was just two months after the accident occurred. She had undergone multiple physical therapy treatments by that time, but she was far from being healed. Since there was a gap in treatment that spanned from April 2013 through March 2014, the defendant argued that her injuries weren't related to the accident.
At that time, the defendants requested that the plaintiff only be awarded $3,000 to cover her past medical bills and another $25,000 to cover her pain and suffering. They also argued that the father didn't have knowledge of the son's drug abuse when he hired him. Regardless, the father should have made sure that he was hiring someone who was capable of being able to do the job correctly and safely, even if it was his son.
Kayleigh ended up suffering from a mild brain injury and facet injuries from the severe whiplash sustained. Dr. Jordan ended up diagnosing Kayleigh with compressed and crushed facet joints and gave her radiofrequency ablation and a facet block injection. Both of these procedures ended up leaving her suffering with a significant amount of pain. Dr. Jordan has determined that she is going to end up needing a radiofrequency ablation every year for her entire life.
Even though the defendant only offered to pay her $29,034.44, she ended up getting much more.
Kayleigh was awarded $2,119,875.48 in gross damages. Her past medical bills amounted to $41,937.74 and she is expected to accumulate another $393,000 in medical bills in the future. She had $375,000 in past non-economic losses and is expected to accumulate another $250,000 in the future. Her total punitive damages were $1,059,937.74. In total, the jury spent two days deliberating and the total trial took nine days before being settled.
Consulting A Commercial Delivery Truck Accident Attorney
If you or someone you know was injured or killed in an accident by a commercial delivery vehicle, you need to turn to a California trucking accident and injury lawyer to ensure you get the compensation you deserve.