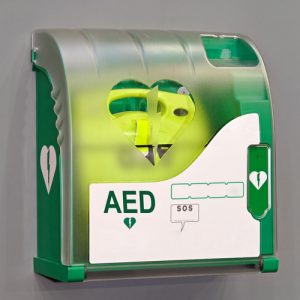 In California, certain types of facilities such as health centers and schools are required to have automated external defibrillators available to use in case members and users of the facilities have heart attacks. However, there are limits to this requirement as demonstrated by
Jabo v. YMCA of San Diego Co.
, Cal. Ct. App., Case No. D072613.[1] In that case, the court found that health facilities may not be required to supply AEDs to private leagues that rent fields to use for their games.
Factual and procedural background of the case
Adeal Jabo was a 43-year-old man who was a member of the over-40 Chaldean Soccer League in San Diego, California. The league had contracted with the YMCA of San Diego County to rent the use of a soccer field on the YMCA's premises for its season on a private basis at a cost of $2,550. Per the agreement, the YMCA agreed to provide soccer balls and an electronic scoreboard to the league to use during its games. It also assigned a YMCA employee to serve as the scorekeeper but did not agree to do anything more.