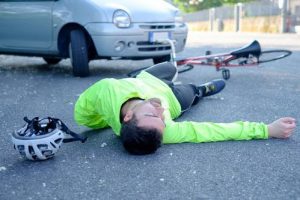 A recent jury verdict in Santa Cruz County shows how bicycle accidents may involve more than one vehicle, and if the second driver fails to take action to avoid hitting the cyclist, the second driver may be held to be civilly liable and ordered to pay damage for his or her percentage of fault.
Background of the case
The case involved a wrongful death case in which a farmworker who was riding his bicycle to work was first struck by a car. After landing in the middle of the lane, the man was reportedly talking and moaning. He was then run over by a Ford F-150 that crushed his head and his chest with its tires. The driver of the first car said that the bicyclist had veered in front of him, making the initial collision unavoidable. People who stopped in an effort to help the man after the first crash reported that they had tried to direct traffic away from the man in order to alert other drivers that he was lying in the roadway before the truck hit him. The man's wife and adult children filed a wrongful death civil lawsuit against the driver of the Ford F-150.