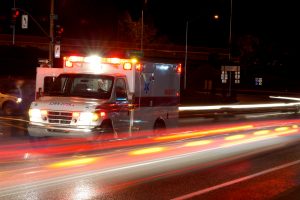 People who negligently entrust their vehicles to others whom they know or should have known are unfit to drive may be liable to pay damages to accident injury victims that are caused by the negligence of the drivers. In
Ghezavat v. Harris
, Cal. Ct. App., Case No. A154405, the court looked at whether the defendant should have been allowed to supplement the jury instruction on negligent entrustment and whether he could have been found to negligently entrust the vehicle when he was a co-owner who did not have control of the vehicle.
Factual and procedural background
John Harris was a 32-year-old man who was driving a Toyota Tacoma truck on Nov. 7, 2011. While he was driving, he suffered a grand mal seizure, lost control of the vehicle, and struck a car that was occupied by Mahin Dowlati and Ellie Pirdivari. Dowlati and Pirdivari were killed in the accident, and their family members filed a wrongful death lawsuit against both John Harris for negligence and David Harris, his father, for negligent entrustment.