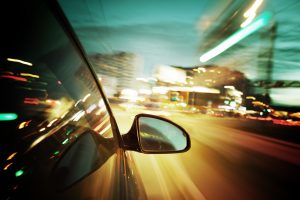 Californians should be aware of several new laws that are effective in 2022. Multiple laws that were passed by the legislature and signed into law by Gov. Newsom affect motorists and pedestrians, and most of them were effective as of Jan. 1, 2022. Here are some of these new laws and the changes that you can expect during the new year.
Reduced Speed Limits in Certain Situations
Assembly Bill 43 was passed by the California Legislature and signed into law by Gov. Newsom on Oct. 8, 2021. This law amended several statutes and added some new statutes to the California Vehicle Code. Under AB43, local authorities have been granted the authority to reduce speed limits on state highways in areas where doing so is necessary to protect bicyclists, pedestrians, and other vulnerable populations from being injured in collisions with cars.
The previous law allowed the speed limits on state highways to be reduced to 25 mph for highways passing through residential areas, near schools, or in front of senior citizens' centers. The new law allows local officials to further reduce speed limits in residential areas and in places where there are a lot of pedestrian and cyclist traffic to 20 mph or 15 mph. This law was effective as of Jan. 1, 2022, so people should watch for new, lower speed limits to be posted in affected areas.
Distracted Driving Can Result in Points
Assembly Bill 47 was passed in 2019 by the California Legislature and approved by the governor on Oct. 8, 2019. This law became effective on July 1, 2021. AB47 amended Cal. Veh. Code § 12810.3. Under this law, people who are convicted of distracted driving twice within 36 months will have points assessed against their driving records. A person who is convicted of violating the hands-free driving law two times within three years will have a violation point assessed against his or her license. This law is designed to discourage texting or talking while driving except when drivers are using hands-free devices.
The new law is part of the state's effort to reduce instances of distracted driving. With the rise of smartphone technology, distracted driving has become a serious problem over the last couple of decades. Providing for points to be assessed against people's licenses for repeat violators might help to deter this type of dangerous driving behavior and help to prevent accidents.
Helmet Requirement for Minor Horseback Riders
Assembly Bill 974 was passed by the legislature and approved by the governor on Sept. 16, 2021. This bill added Article 8 to Chapter 1 of the California Vehicle Code about equestrian safety. Under this law, minors younger than age 18 who ride horses on paved highways in the state are required to wear approved helmets. People of any age who ride horses at night on paved highways are required to wear reflective gear on the fronts and sides of themselves or their horses so that they can be seen from a distance of 500 feet in the reflection of motorists' headlamps. They must also have a white light attached to either themselves or their horses that can be seen from a distance of 300 feet. People are not required to wear helmets when they are crossing a highway from an unpaved road.
The bill was proposed by residents of the San Fernando Valley after a serious accident that occurred in Oct. 2019 in which two people who were riding horses were struck by a car. The two horses were killed, and the riders were left in critical condition. The riders did not have helmets, and neither they nor their horses had reflective gear.
The legislature noted in the preamble to the bill that California requires minors younger than age 18 to wear helmets when they are riding bicycles on highways to prevent bicycle accidents but did not have similar requirements for those riding horses. This change provides the same rules for horseback riders that cyclists must follow. People who violate the law can be fined $25.
Help for Tribal Emergency Vehicles
Tribes have historically had to undergo significant hurdles before they could receive permission to operate ambulances on tribal land. Because of the lengthy bureaucratic process, some tribes have purchased new emergency vehicles that were unused for long periods while they went through the state's process. Because of this issue, tribes were forced to rely on private ambulance operators to respond to emergencies from outside of their boundaries, meaning that people had to wait much longer for help.
Assembly Bill 798 was sponsored by Assemblyman James Ramos to standardize the requirements for tribes and make them the same as those required of cities and counties to operate ambulances instead of forcing tribes to undergo a lengthier process.
Previously, tribes had to apply for licenses to operate ambulances and go through the same process that private ambulance companies do instead of the shortened process cities and counties had to go through. Under the new law, ambulances operated by tribal fire departments no longer need to go through the process of obtaining private licenses to operate on tribal lands. This change should greatly reduce response times when people on tribal lands are injured or ill and need to be transported to hospitals. AB798 was approved by the governor on Sept. 24, 2021.
Penalties Increased for Sideshows
In California, motorists who engage in street racing face serious penalties, including the loss of their driving privileges. By contrast, those who engage in sideshows, which includes spinning out their vehicles in front of an audience previously only faced minimal consequences.
Assemblyman Vince Fong sponsored Assembly Bill 3. This bill increases the penalties for motorists who engage in sideshows. Under this new law, a motorist who is convicted of speeding while engaging in a sideshow can have his or her license suspended from 90 days up to six months. This law will be effective on July 1, 2025.
Sideshows occur when two or more vehicles block an area of a highway so that they can perform stunts with their vehicles. This new law was passed to increase the penalties for engaging in sideshows to try to reduce street racing and other related activities that endanger the public.
Purpose of These New Laws
Each of these new motor vehicle laws was passed to increase safety and reduce the risk of car accidents and serious injuries. By increasing the penalties for repeat distracted driving offenses and sideshows, the state is trying to address people who engage in dangerous driving behaviors and help to prevent accidents. Requiring minors who ride horses on paved highways to wear helmets, and all horseback riders to wear reflective gear and lights when riding at night, might help to prevent serious injury or fatality accidents. Cutting some of the red tape faced by tribal authorities to operate ambulances on their lands might help to cut response times and ensure that people receive help when needed instead of being forced to wait. Finally, giving local officials the ability to reduce speed limits on highways that pass through residential neighborhoods and near schools or eldercare centers might help to prevent serious pedestrian accidents or cyclist collisions.
Talk to the Steven M. Sweat, Personal Injury Lawyers, APC
Everyone in California should be aware of these new laws so that they can ensure that they comply with them. People who have been seriously injured in traffic accidents because of the negligent actions of others have a right to pursue compensation for their losses. To learn more about California's traffic laws or for help following an accident, contact the Steven M. Sweat, Personal Injury Lawyers, APC today at 866.966.5240.