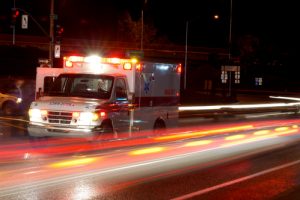 When truck drivers cause accidents in California, the trucking companies often aggressively defend against personal injury claims. They may dispute the liability of their drivers outright or try to argue the comparative negligence of the victims. The defense attorneys may go to great lengths in order to try to argue that the injuries that the victims suffered are not as severe as they claim, including searching through social media posts. In 
Takemura v. Pacific Tank Lines
, San Bernardino Superior Court Case No. CIVDS1516387, the trucking company tried to place all of the blame on the driver of the vehicle in which the plaintiff passenger was riding in an effort to avoid liability. Experienced truck accident lawyers in Los Angeles understand the types of tactics that trucking companies and insurance carriers use and may be able to more effectively counter them.
Factual background of the case
The plaintiff, Akiko Takemura, was a 28-year-old woman who was riding as a front-seat passenger in a Prius that was being driven by CJ Taso while the pair was traveling to Las Vegas. While they were traveling, the Prius ran out of gas. Taso attempted to pull the vehicle safely off the freeway when the car was struck from behind by a gas-tanker truck. Takemura suffered serious injuries, including fractured vertebrae in her back and neck. She was forced to remain in the hospital for two months after the accident.