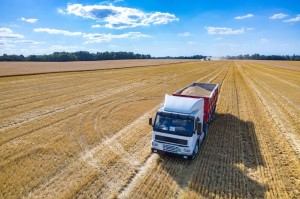 In October, 2015, a Plaintiff was awarded $5.1 million in damages for the injuries she sustained in a trucking related accident. This award included $1.8 million in economic damages and $3.25 million in non-economic damages.
Facts Of The Case
In December,2013 the Plaintiff Elvia Gonzalez was driving straight down Ferrell Road in Imperial County. As she was driving, the Defendant Jose Maneses turned his semi-truck left in front of her, causing a collision. As a result of this accident, the Plaintiff succumbed to many injuries.
In her court filing, the Plaintiff stated that she suffered from a dislocated right ankle, a fractured left ankle, a fractured left hip, injury to a lower disc in her back, and multiple soft tissue injuries. Plaintiff was required to undergo a hip replacement surgery due to the fracture and had to have a fusion operation performed on her back. Medical records state that she may need to further undergo a knee replacement and have shoulder surgery to help alleviate the pain she is experiencing.
Plaintiff has also stated that she is suffering from Chronic Pain Syndrome and con no longer work as a housekeeper.
Chronic Pain Syndrome
Chronic Pain Syndrome (CPS) is described by the medical industry as pain that lasts for an extended period of time and does not respond to normal medical therapies. Some doctors place this at over six months, while others state that it is considered chronic if the pain lasts more than three months.
CPS is hard to diagnose and treat because it is very individualized. Some people may suffer from pain more acutely than others, or the cause of the pain simply cannot be identified. Because of this, doctors need to rely on many therapies to treat the patient suffering from this disorder.
Increased Truck Related Accidents In Imperial County, California
In a study conducted by the National Highway Safety Transportation Association states that a large majority of truck accidents occur in rural areas and on smaller highways. These roads are generally smaller in width than an expressway and there are fewer traffic regulating devices.
This report also states that a majority of these accidents occur during daytime hours during the workweek instead of at night and on the weekends as many people believe.
With a large agricultural industry in Imperial County, there are many trucks on the roads leaving the farms and other agricultural areas at all times of the day and night. This large volume of trucks has led to an increased number of truck related accidents in this area.
Understanding The Award For This Case
Initially, the lawyers for the Plaintiff asked for $19.5 million in total damages. The Defendant admitted fault for the accident and acknowledged the injuries sustained by the Plaintiff. Attorneys for the Defendant counteroffered a $3 million settlement. Once the case went to trial, the final award for $5.1 million included:
• $422,000 in damages for past medical costs
• $2.4 million in future medical care costs
• $18,200 for past lost wages
• $85,000 for future lost wages based on the age of the Plaintiff which was 59
• $1 million for lost family services
The Plaintiff had filed a CCP section 998 demand of $6 million which the final award did not exceed.
Speak To An Lawyer If You Are Involved In A Trucking Accident
Sadly, most people that are involved in an accident that includes a big-rig suffer catastrophic injuries. Many of these injuries are even more severe than the Plaintiff suffered in the case described above. The sheer size and weight of a semi-truck makes it nearly impossible not to cause serious harm to the passengers of a smaller vehicle.
If you or your loved one has been involved in a truck related accident, it will be in your best interest to speak to a truck accident attorney. Speaking with a lawyer will help you protect your rights as an accident victim.
Under California law, you have specific rights to seek monetary damages for injuries you received as the result of a negligent act of another person or entity. These damages may include current and future wage losses, medical expenses, as well as other economic impacts you suffered.
Hiring an attorney to represent your case ensures that the insurance company that represents the other party upholds the terms of their policy and abides by state law.