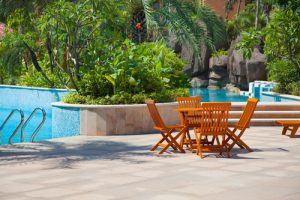 When visitors to the properties of others are injured in California, they may be able to recover damages by holding the property owners liable in a premises liability lawsuit. However, it is important for people to note that just because they might be injured by a dangerous condition that exists on the property does not necessarily mean that they will be able to recover damages. In Jacobs v. Coldwell Banker Residential Brokerage Company,2d Civil No. B277832, the court found that victims who are injured in accidents that are unforeseeable are not able to hold the defendants liable under a theory of premises liability.
Issue: Is climbing on a diving board to inspect property over an empty pool foreseeable?
In the case, the plaintiffs were being shown a bank-owned home that they were interested in buying as an investment property. The home had an empty swimming pool with a diving board, and the listing agent had noted that prospective buyers should exercise caution around the edges of the swimming pool. Prior to the showing, an inspector had inspected each room of the home, the swimming pool and the diving board, and did not see any problems with the diving board such as cracks or other indications that it was in an unsafe condition. While being shown the swimming pool area, the plaintiff climbed on the diving board so that he could see over the fence because he wanted to determine if trespassers would be able to jump over the fence that surrounded the pool area. While he was standing on the diving board, it broke, causing him to fall into the empty pool.