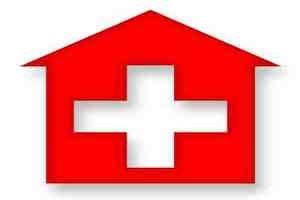 When people are injured in California while they are lawfully visiting the premises of others, the property owners or operators may be liable to pay damages. However, the property owners or operators must have known or reasonably should have known about the existence of the hazardous condition. In
Jones v. Awad
, Cal. Ct. App. No. F077359, the court considered whether a homeowner could be liable for a step that did not meet city building codes when the homeowner had purchased the home after it had been built.
Factual and procedural background of the case
Theresa Jones visited Clyde and Julia Awad's home in Dec. 2014. While she was there, she left the home through a door to the garage. Outside the door, there was one step that she had to take before she got to the floor of the garage. The step had a piece of carpet attached to it, and there was a welcome mat placed on top of the carpet. As Jones stepped down onto the step, she slipped and fell, injuring her wrist and humerus. Jones said that when she stepped on the rug, it felt like there wasn't anything underneath it. She said that she believed that it must have slipped, causing her to fall. The Awads's son was in the garage at the time of Jones's fall. He testified that he did not see her fall but that the welcome mat was not easily moved and that it was still in its normal position after Jones's fall.