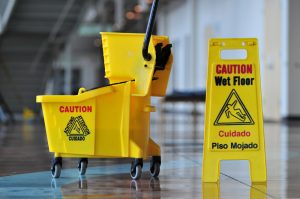 Many California businesses ask their patrons to sign waivers of liability when the patrons use their facilities. These waivers are especially common in recreational businesses such as gyms. While these waivers may absolve companies of liability when people are injured, they do not offer absolute protection to the businesses. In cases in which juries find that the actions of the businesses amounted to negligence per se or gross negligence, the companies may still be liable to pay damages despite the waivers. In
Ziegler v. The Bay Clubs Company, LLC, et al.
, Los Angeles Superior Court case no. BC638802, a plaintiff prevailed in her negligence claim against a gym despite having signed a waiver of liability.
Factual background of the case
Patricia Ziegler, a 71-year-old retired woman, visited the Bay Clubs Company's gym in El Segundo on Jan. 31, 2016. While she was walking through the gym, she attempted to take a shortcut between two treadmills. People at the gym often took a shortcut between the treadmills instead of walking the long way around on the aisles. The gym had a metal wireway on the floor between the treadmills that was approximately six inches by six inches. The wireway had an unsecured lid. While Ziegler was walking through the area, her foot caught underneath the lid, causing her to fall. She fractured and dislocated her elbow and filed a lawsuit against the company for her injuries, alleging negligence per se and gross negligence. The plaintiff allegedly had signed a waiver of liability when she joined the gym.