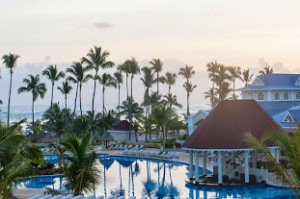 I saw an interesting appellate decision out of the California Fourth District Court of Appeal (Southern California) regarding tort liability of hotel operators.  The case was Lawrence v. La Jolla Beach and Tennis Club, Inc. – decision rendered October 31, 2014 (Reference Daily Appellate Report @ 14737).
Facts of the Case: On October 5, 2008, Jeff and Nan Lawrence checked into the La Jolla Beach and Tennis Club Hotel with their three sons.  This was a family vacation and a celebration of the sixth birthday of their two twin boys.  Nan made a request to be placed on the first floor of the hotel but, at the time of check-in, was informed that there were no first floor rooms and was given a room on the second story of the building.  Nan opened the window in their room to hear the ocean.  The three boys were playing and eating grapes inside the room.  Jeff was working on his computer and Nan was planning a schedule when they heard a scream from one of the children.  They ran to the window to find that their son, Michael, had fallen out of the window and onto the concrete pavement below.  Michael suffered major head and brain injuries.
It appeared that when the little boy fell against the window, the screen popped out and fell to the ground.  The window sill was approximately 25 inches above the floor and about 4-6 inches deep.  The plaintiff testified in a deposition that he had placed his foot on the window screen and leaned forward to look out of the window just before falling out.