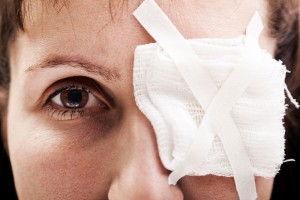 Injuries to the eyes are very serious and often can be hard to treat. The eye is a very delicate organ and the bone and muscle structure around the eye can easily be damaged. Injuries to the eyes can lead to changes in physical appearance of the face, changes to vision, and possibly blindness.
Types Of Eye Injuries And Their Causes
The most common injuries that occur to an eye are objects that pierce the eye during a fall or in an accident. The second leading cause of eye injuries is blunt trauma that causes damage to the eyes or the orbital socket area surrounding the eyeball. Blunt trauma to the eye is commonly associated with a slip and fall incident or being hit in the face during an altercation.