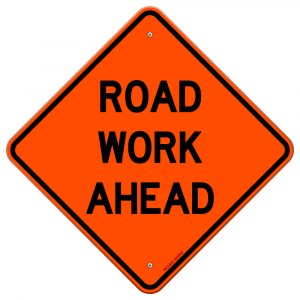 In California, road construction zones can be dangerous to motorists and construction crews. While most accidents that happen in road construction zones are caused by motorists, it is possible for the road construction companies to be responsible. In
Shipp v. Western Engineering
, Cal. Ct. App. Case No. C087371, the California Court of Appeals considered a case in which a motorist alleged that the road construction contractor owed him a duty of care to safely control traffic traveling through a construction zone.[1]
Factual and procedural background
Western Engineering had a contract with El Dorado County to perform road construction work in the area of Latrobe Road where it intersected with Ryan Ranch Road. On Aug. 23, 2013, the company had flaggers staged along Latrobe Road to reduce traffic to a single lane for vehicles traveling southbound and northbound. The flaggers would signal drivers about which direction could proceed through the construction zone, but the company did not do anything to prevent vehicles from backing up in the intersection. Kevin Shipp was traveling southbound on Latrobe Road when he came to the construction zone. The flagger had stopped the northbound traffic, but Shipp was forced to stop behind a vehicle that was waiting for the vehicle in front to turn left. However, the vehicle that wanted to turn left on Ryan Ranch Road could not do so because of northbound vehicles blocking the intersection because of being stopped by the flagger. A few moments after Shipp was forced to stop, George Smithson rear-ended him while driving at approximately 35 miles per hour.
Kevin Shipp and his wife filed a lawsuit against Smithson and Western Engineering, alleging several counts of negligence and a loss of consortium. Smithson settled with Shipp. Shipp alleged that Western Engineering was negligent in its placement of the flaggers and its design of the construction zone. Western Engineering filed a motion for summary judgment, which the trial court granted. The trial court reasoned that Shipp could not establish the elements of negligence against Western Engineering and that the loss of consortium claim also had to fail. Shipp filed an appeal of the trial court's decision.
Issue: Whether Western Engineering owed a duty of care to drivers its flaggers stopped in a construction zone?
Western Engineering argued that Shipp could not prove that the fact that the intersection was blocked was related to the cause of his accident. It also argued that both Shipp and Smithson had been able to drive through the construction zone itself and that the only cause of Shipp's accident was Smithson's inattentiveness. Western Engineering also argued that it did not owe Shipp a duty of care and that the company's flaggers were working in a way that was generally safe.
Rule: Road construction contractors owe a duty of care to motorists to keep construction zones safe.
Road construction zones can be dangerous for workers and motorists. As we have noted before, Cal. Veh. Code § 21370 gives the California Department of Transportation and its representatives, including contractors, the authority to regulate and control traffic moving through construction zones.[2] Shipp argued that a part of that authority to regulate traffic includes a duty of care to regulate traffic safely. He argued that Western Engineering did owe a duty of care and violated it by negligently placing the flagger stations where they were located and by having inadequate traffic control signals. The plaintiffs presented expert testimony from a civil engineer. He testified that if Western Engineering had placed the flagger station south of the intersection, the intersection would not have been blocked.
Analysis
Western Engineering argued that there was no duty of care imposed on road contractors by a regulation or statute in California. It argued that it did not have a duty to keep an intersection clear and was not negligent in allowing the intersection to be blocked by the line of cars. The appeals court considered what duties are owed in California. It noted that a duty of care may be established by statutes. However, it also noted that all people owe a duty of care to act reasonably to prevent injuries to others even without a statutory provision. The court reviewed several cases in which contractors had been found to owe a duty of care to motorists.
The court then looked at Cal. Veh. Code § 21367, which gives road construction contractors the authority to control traffic.[3] The court pointed out that when construction contractors control traffic, they have a duty to do so in a safe manner. The court also noted that Western Engineering's president had testified that the safety of motorists passing through its construction zones is paramount. The defendant argued that the cases the court cited did not apply because the contractors in those cases had created dangerous conditions in their construction zones. They argued that since the intersection was outside of the actual work zones, the cases should not apply. The court found that the accident happened within the company's lane closure area and was thus an area under Western's control.
The court then considered whether Shipp's accident was a foreseeable result of Western's causing the intersection to be blocked. It found that the type of accident that happened in this case was a foreseeable harm from the defendant's actions. The court ruled that Western Engineering could have foreseen that an inattentive driver might crash into another vehicle that was stopped while someone was preparing to turn across the blocked intersection. Finally, the court found that Western Engineering had a moral duty to prevent injuries to motorists who passed through its construction zone and that material issues of triable fact remained.
Conclusion
The appeals court overturned the trial court's summary judgment order. The case was returned for further proceedings, and the Shipps were awarded their costs on appeal.
Get help from the Steven M. Sweat Injury Lawyers
If you have been injured in a construction zone accident because of the negligent actions of another motorist or the construction company, you may have legal rights to recover damages. Contact an experienced Los Angeles personal injury lawyer at the Steven M. Sweat Injury Lawyers today to request a consultation by calling us at 866.966.5240.
Sources
[1] https://law.justia.com/cases/california/court-of-appeal/2020/c087371.html?utm_source=summary-newsletters&utm_medium=email&utm_campaign=2020-10-09-personal-injury-202adc1bd8&utm_content=text-case-title-7
[2] https://www.victimslawyer.com/what-are-the-main-california-vehicle-code-sections.html
[3] https://leginfo.legislature.ca.gov/faces/codes_displaySection.xhtml?sectionNum=21367.&lawCode=VEH