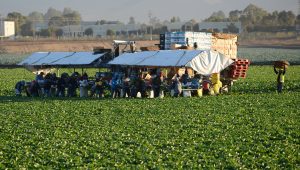 Paraquat pesticides have long been used by farmers and others in the agricultural industry because of their ability to kill weeds and pests. However, these pesticides have been linked to an increased risk of developing Parkinson's disease. Many lawyers have filed lawsuits against the manufacturers of paraquat pesticides on behalf of agricultural workers who have developed Parkinson's disease after chronic exposure. When plaintiffs are age 70 or older and have deteriorating health conditions that threaten their interests in the outcome of litigation, they have a right to request the court provide them with a preference and set trials within 120 days. In
Isaak v. Superior Court
, Cal. Ct. App. Case No. A163675, the Court of Appeal considered whether the preference rule applies even when a coordinated proceeding has been established under the Joint Civil Commission Proceeding (JCCP) rules.[1]
Factual and Procedural Background
George Isaak, an 84-year-old retired farmer, was diagnosed with Parkinson's disease in the summer of 2020 after years of using paraquat pesticides for agricultural purposes on his fields. This type of pesticide has been linked to Parkinson's disease. Isaak suffered multiple impairments as a result of his condition, including cognitive impacts, fatigue, weakness, the inability to walk, and incontinence.