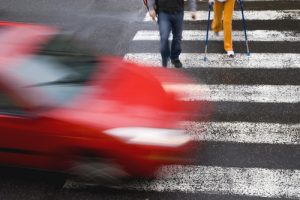 Employers may be liable for the negligence of their employees when their employees injure others during the course and scope of their employment. Employers hold vicarious liability for the negligent acts of their employees while they are acting in the course and scope of their jobs. In 
Jay H. et al. v. John Keith Bullard, Waterfront Enterprises, Inc., dba Newport Landing Restaurant and Oyster Bar, et al.
, Orange County Superior Court Case No. 30-2014-00718428-CU-PA-CJC, the limits of the employer's vicarious liability were explored.
Factual background
On March 6, 2014, at 7:30 p.m. the defendant, Jon Bullard, was headed home after finishing his shift at the restaurant that he managed. He was the manager of the Newport Landing Restaurant and Oyster Bar, which was owned by Waterfront Enterprises. When he reached the intersection of Thalia Drive and the Pacific Coast Highway, Bullard pulled into the middle of the intersection in order to make a left turn. While he waited for the traffic heading in the opposite direction to clear, the traffic light turned yellow and then red. He proceeded with his left turn and struck some pedestrians who were crossing the street in the crosswalk. Bullard pulled over and called 911. Both of the pedestrians had been knocked down by his truck. The plaintiffs had to go to the hospital by ambulance for treatment.