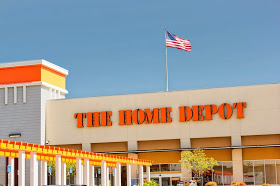 A correctional officer was shopping in a Home Depot store in California when a palm tree for sale fell onto her back, which caused her injuries requiring surgery and left her unable to work. A welder in Boston broke his shoulder after falling off a ladder purchased from a Home Depot when the top rung collapsed. A man driving in Tennessee was hit head-on by a Home Depot delivery driver nearly costing him his life.
What do these people have in common besides their connection to Home Depot? They all received six-figure payouts from the company.
Regular Home Depot shoppers got a shock last year when the company revealed that customers' credit card data had been compromised, but that isn't the only accident the company is trying to clean up. The trend of customers incurring injuries at the retail chain's stores or from using their products has been less high-profile.