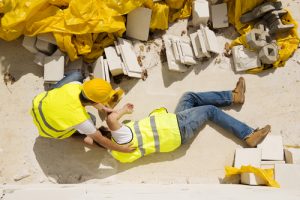 In California, people who are injured while they are working may recover workers' compensation benefits through their employers' insurance carriers. In addition to workers' compensation benefits, workers who are injured at work may be able to recover damages from third parties that were negligent and contributed to their accidents' causes. In
Anaya v. General Equipment & Supplies. Inc, et al.
, Los Angeles County Case No. BC594187, the family of a worker who was killed at work sued a third-party manufacturer of the equipment with which he was working.
Factual background of the case
A 34-year-old maintenance worker was working at RJ Noble on Oct. 7, 2013. The man was pulled into a rock-crushing machine that was being operated without its guards. The machine was manufactured by General Equipment & Supplies. Inc. A lawsuit on behalf of the man's three minor children was filed against General Equipment & Supplies and Fab Tec, the company that manufactured the safety guards. Fab Tec settled the claim against it prior to trial for $750,000. The claim against General Equipment & Supplies proceeded to a jury trial.