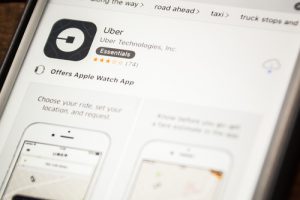 Should Uber get sued if its driver is drunk and injures or kills someone after ignoring complaints about that driver being DUI? People routinely use Uber and similar ride-share services for transportation throughout Southern California and the state. Ride-share services in California are regulated by the state's Public Utilities Commission, which requires them to conduct background checks of their drivers. Reportedly, Uber is facing a fine of $1.13 million for its alleged failure to investigate complaints of drunk Uber drivers and to suspend them.
Uber's stated policy and regulatory obligation on drunk driving
The Public Utility Commission requires Uber and other ride-share services to have zero-tolerance policies about drunk driving. Under Uber's policy, drivers who are found to be driving under the influence while using Uber's ride-share app are supposed to be permanently deactivated, meaning that they will not be able to use the app or drive for Uber any longer.