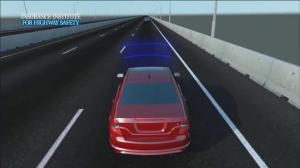 Vehicle safety has come a long way during the past 50 years. The Insurance Institute for Highway Safety and the National Highway Transportation Safety Administration both conduct several safety tests for new vehicles every year. Their tests determine ratings, and safety ratings are a key role in many families' buying decisions. However, these features are not enough to provide a 100 percent safety guarantee on the road.
Latest Crash Prevention Technologies
Auto manufacturers add very useful features to modern vehicles. Since the IIHS and NHTSA are continually tightening their safety requirements, newer vehicles must continually improve to keep up with them and earn the highest ratings. These are some of the latest safety features.