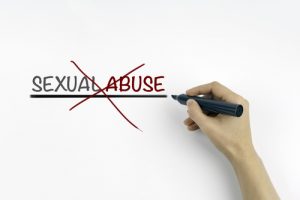 The victims of sexual abuse committed against them in schools may file lawsuits against the perpetrators, administrators, and the school district when the school knew or reasonably should have known about the risk that the perpetrator posed to others. When these cases go to trial, plaintiffs may have to rely on earlier misconduct to show that the school district had notice. In
D.Z. v. Los Angeles Unified School District
, Cal. Ct. App., Case No. B283799, the California Court of Appeals reviewed whether the trial court should have admitted evidence of other prior misconduct on the part of a teacher to show that the Los Angeles Unified School District had notice that the teacher had a propensity to commit sexual abuse of students.[1]
Procedural and factual background of the case
D.Z. was a 16-year-old girl who was expelled from her previous high school because she reportedly threw a book at the school's dean. She was subsequently enrolled at Miguel Leonis High School in Sept. 2010, a school within the Los Angeles Unified School District for at-risk students. The school consisted of four classrooms with the principal's office central to each one. The principal was able to see into the individual classrooms through open doors. There were only 130 students at the school, so the setting was more intimate, and the students were able to develop closer relationships with their teachers than students were in larger schools.
D.Z. was assigned to take three classes from a teacher named James Shelburne. Shelburne taught physical education, math, and multiple electives. During her first week at the school, D.Z. claimed that Shelburne stood uncomfortably close to her from the back, leaned over her desk, and pressed his body into her enough that she could feel his stomach and his penis on her back. She also said that he touched her lower back. D.Z. stated that she walked away from him but did not report the incident. However, she stated that it made her uncomfortable.
Later on the same day, D.Z. went to her P.E. class, which was also taught by Shelburne. He allegedly told her that he wanted to show her how to serve the volleyball. D.Z. stated that Shelburne stood directly behind her and wrapped his arms around her. She again said that she could feel his body pressing against her back. D.Z. stated that he massaged her hands and caressed her arms before he walked away.
D.Z. reported that there had also been a couple of incidents during which Shelburne inappropriately touched her when she went to his desk to have her time card verified. She claimed that Shelburne had hugged her from behind approximately four times so tightly that she could feel his erect penis and his stomach. She reported his conduct after the first time that he did this to the principal, who was named Wendy Garcia. Garcia allegedly told her that Shelburne was a good teacher and that everything was probably just in D.Z.'s head.
On Oct. 22, 2010, D.Z. claimed that while she was sitting in Shelburne's classroom, he approached her and asked her if she would like a ride home. She told him no and started to stand. As she did so, he reached under her skirt and felt her buttocks. She did not report that incident. The next day, Shelburne called her to his desk. He said he would not let her look at a paper he was holding unless she walked closer. When she did, he reached under her skirt and again grabbed her buttocks. Other students who were in the classroom said they didn't see where he had touched her, but that she had told him not to touch her. Shelburne then reportedly threw her out of his class.
Tania R., a friend of D.Z.'s, found her and encouraged her to report what had happened to Garcia. D.Z. did not want to report the incident because she felt that Garcia wouldn't believe her after the first time she had complained. Tania then went and reported the incident to Garcia, who asked her to have D.Z. to make a report. D.Z. did, but she only told Garcia that Shelburne had touched her lower back. Two days later, D.Z. called the principal to tell her that Shelburne had actually reached under her skirt to grab her buttocks after her dad reportedly forced her to make the call. She subsequently went to the hospital on an involuntary mental health hold for cutting herself and making suicidal statements.
One year before the incident with D.Z., Garcia had met with a teacher named Janet Silverstein and several female students about their complaints about Shelburne. The students reported that Shelburne had commented that a female student's breasts were very large and that if she fell down face-first, her face wouldn't hit the floor. The students also said that Shelburne had patted their backs and made inappropriate comments that made them uncomfortable.
Tania stated that Shelburne would hit the breasts of students and that she did not like approaching his desk because of it. She also said that he would stare at the breasts of female students. Because of her discomfort, she would ask the teacher's aide to verify her time card. Tania also stated that Shelburne would walk around the classroom, massaging the shoulders of female students and touching their backs, legs, and thighs.
Silverstein testified that she had witnessed Shelburne staring at students' breasts, massaging their shoulders, and rubbing their hands. Instead of reporting it to Garcia and Garcia's predecessor, she encouraged the students to report it themselves. She acknowledged that she was a mandatory reporter but had not reported what she had witnessed to the state. She said that she felt that she had done what she needed to do by reporting it to Garcia. A previous principal testified that he had discovered pictures of female students in the darkroom that had been taken by Shelburne, and Shelburne had posted photos of them on his Facebook page. Shelburne had also reportedly sent friend requests on Facebook to various female students.
D.Z. filed a lawsuit against the school district for its negligent supervision and retention of Shelburne, alleging that the school district knew or should have known that he had a propensity to sexually abuse students. The case went to a jury trial. Before the trial, the court excluded all prior bad acts evidence that had anything to do with conduct other than physical touching, including the sexual comments that Shelburne had previously made, his offering to give female students rides home, his taking photographs of girls, his favoritism of female students, and his sending friend requests and posting pictures of female students on Facebook. The jury returned a verdict in favor of LAUSD, and the plaintiff appealed.
Issue: Whether the court erred in excluding the prior bad acts evidence at the jury trial?
On her appeal, D.Z. argued that the court erred when it excluded all of the prior bad acts evidence against Shelburne that didn't involve physical touching. She also argued that the court erred when it allowed the school district to submit three modified jury instructions because they were unnecessary and could confuse the jury. The school district argued that the court was correct in excluding the prior bad acts evidence because it was unfairly prejudicial in nature.
Rule: The court may exclude evidence if its value is substantially outweighed by the prejudice it could cause.
Under the Cal. Evid. Code § 352, judges are allowed to exclude evidence when they find that the probative value of the evidence is substantially outweighed by the undue prejudice, time delays, or jury confusion it could cause.[2] The lower court had excluded all evidence about the alleged grooming behavior in which Shelburne had engaged in the past, finding that it had no relevance to his inappropriate touching of D.Z. On appeal, D.Z.'s attorneys argued that this exclusion amounted to prejudicial error because his prior conduct demonstrated that the school district had notice that he posed an unreasonable risk to the students. They argued that the outcome at trial may have been different if the evidence had been admitted at trial. The school district argued that the court was correct in its pretrial rulings and that the outcome would not have been different if the evidence had been admitted.
Analysis
The court began by looking at Cal. Evid. Code § 352. The rule allows judges to exclude evidence that might cause substantial, undue prejudice, confuse the jury, or mislead the jury. The court looked at whether the judge's exclusion of the prior bad acts evidence amounted to an abuse of discretion. Under Denham v. Superior Court, 2 Cal.3d 557 (1970), an abuse of discretion occurs when the court's decision exceeds the bounds of reason. Appellants are able to show an abuse of discretion by proving that the court was arbitrary and capricious in its decisions.
School districts also owe a protective duty of care to their students, and school districts are liable for sexual assaults that occur when they negligently hire, retain, or supervise the perpetrators.[4]
The court then looked at the evidence that was excluded. It found that the lower court's decision was an abuse of discretion. The court also found that the evidence was relevant because it could prove that the district had notice that Shelburne posed an unreasonable risk to students at the high school.
Conclusion
The appeals court reversed the lower court's decision and found for the appellant. The case was returned to the trial court for further proceedings or a new trial.
Contact the Law Offices of Steven M. Sweat
If you were sexually abused at your school, you may have legal rights against the school district. As we have previously noted, sexual abuse cases often require careful investigation to uncover the facts.[5] It is important for you to talk to an experienced sexual assault attorney to learn about the rights that you might have. Contact the Law Offices of Steven M. Sweat today to schedule a free, confidential consultation.
Sources
[1] https://law.justia.com/cases/california/court-of-appeal/2019/b283799.html?utm_source=summary-newsletters&utm_medium=email&utm_campaign=2019-05-17-personal-injury-ac57dea7f6&utm_content=text-case-title-4
[2] https://codes.findlaw.com/ca/evidence-code/evid-sect-352.html
[3] https://scocal.stanford.edu/opinion/denham-v-superior-court-27556
[4] https://scocal.stanford.edu/opinion/ca-v-william-s-hart-union-high-school-34059
[5] https://www.victimslawyer.com/sexual-assault-and-abuse.html