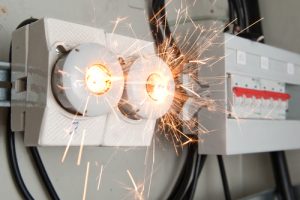 When employees of contractors are injured while performing work on behalf of a third party, they generally cannot hold the company that hired the contractors liable for their injuries. However, exceptions exist when the hirer retains control over the safety conditions of the work environment, fails to disclose a hidden, dangerous condition, or affirmatively contributes to the workers' injuries. In
Sandoval v. Qualcomm Inc.
, Cal. S. Ct., No. S252796 (2021), the California Supreme Court considered whether a hirer has a tort duty to inform individual employees of an independent contractor about hidden safety hazards in the workplace.[1]
Factual and procedural background
Martin Sandoval was an electrical parts specialist who worked for ROS Electrical Supply & Equipment. He was hired by Transpower Testing, Inc. to help Transpower's president, Frank Sharghi, a licensed electrical engineer, to locate some busbars in the main cogen circuit at Qualcommm Inc.'s campus. Qualcomm had hired Transpower Testing to upgrade the company's turbines in 2013. Sharghi had previously worked on Qualcomm's switchgear for more than 20 years.