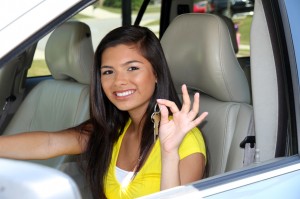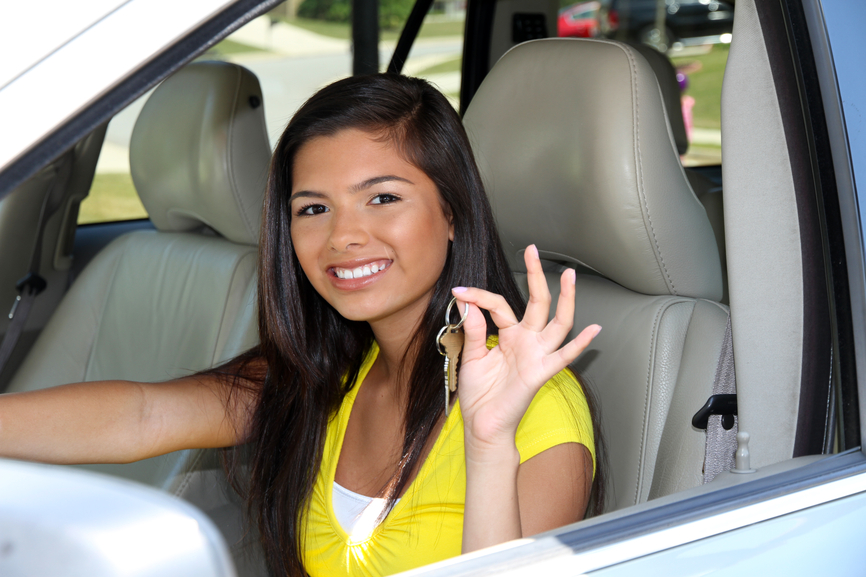 The recent fatal teen crash in Burbank, California that made national news has too many of the common characteristics of car accidents involving teenagers across the U.S., which cause serious injury and death every year.  (See story on candlelight vigil related to this incident from the Los Angeles Times).   Every year teenagers are eager to get their restricted or unrestricted driving permits but, need to heed warning from fatal incidents like this one.
According to the National Highway Traffic Safety Administration, drivers under the age of 18 are involved in traffic collisions more often than any other demographic.  In fact, according to the California Department of Motor Vehicles statistics, drivers between the age of 16 and 19 are involved in traffic collisions more than any other age group.  These statistics seem to center around several common characteristic causes, which include but are necessarily limited to the following:
Inexperience in Assessing Road Hazards: Driving, like any other skill, is something that takes time and learning.  One main proficiency behind the wheel that needs to be acquired is the ability to properly and timely assess road hazards and react properly.  Examples include assessing proper speed for maneuvering turns, coming to stops at intersections or for approaching traffic, overreacting to running off the edge of roadways or to hazards created by other drivers or fixed objects and otherwise perceiving risks and properly accounting for them.
Risk Taking: The teenage mind is naturally trying to express itself by taking risks which sometimes translates into excessively risky driving behaviors like speeding, distracted driving from cell phones or interacting and talking with multiple friends in the vehicle, driving under the influence of alcohol or drugs, or other treacherous actions.
Driving With Multiple Passengers in The Vehicle: Statistics show that young adults who carry passengers in their vehicle are 3.6 times more likely to be involved in a traffic collision than solo teen drivers and much more than teens operating with an adult in the car.
Driving at Night: The per mile rate of car crashes for teenage drivers is three times higher if they drive after 9:00 p.m. 
THE FIERY AUTO SMASH UP THAT KILLED FIVE TEENS AND INJURED ONE OTHER IN BURBANK, CA HAD MANY OF THESE COMMON FACTORS
According to the Los Angeles Times, the recent car crash which killed five teens and severely injured another with major burns all over her body was the result of the following:
A small Nissan sedan with a teen driver and five passengers
Traveling in the late night / early morning hours
Speeding too fast to maneuver a turn and crashing into a concrete abutment
This seems to reinforce many of the known risk factors for teen auto accidents cited above.
WHAT DOES CALIFORNIA LAW SAY ABOUT THE ABILITY OF TEENAGERS TO OPERATE MOTOR VEHICLES?
While California does allow persons as young as 15 and ½ to obtain provisional driving permits, these provisional licenses are restricted to driving with an adult who is at least 25 years old or older at all times absent an emergency situation. Provisional permits also require completion of a driver's education course approved by the State of California and passing a traffic law test and vision examination.  Persons over the age of 16 are allowed to obtain a license only after holding a provisional permit for at least six months, completing driver education, completing 6 hours of professional driver training, and undergoing at least 50 hours of practice driving with a person over the age of 25.
While these are the BASIC legal requirements for a person under 18 to operate a motor vehicle, all parents and guardians should be stopped in their tracks by incidents like the Burbank crash.  They should insist on as much driver education as is necessary for any particular teen to feel comfortable assessing risks behind the wheel, restrict night time and early morning driving, warn teens about the dangers of driving under the influence, and discourage teens from carrying multiple passengers including friends in their vehicle.  These simple steps may be enough to save life and limb!
Sources:
California Department of Motor Vehicles – "Teenage Driver Crash Statistics": http://www.dmv.ca.gov/teenweb/more_btn6/traffic
Additional Resources:
California Department of Motor Vehicles – Requirements for Issuance of Provisional and Unrestricted Driving Permits to Persons Under the Age of 18: http://www.dmv.ca.gov/dl/dl_info.htm#PERMINOR
Teen Driver Safety Resources: http://www.teendriversource.org/
Steven M. Sweat, Personal Injury Lawyers, APC – Los Angeles Accident and Injury Attorneys: Car Accident and Injury Claims in California  Car Accident Attorneys in Burbank and Glendale, CA