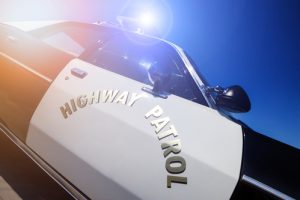 In California, personal injury claims may be filed against the government when governmental employees negligently cause accidents while they are working within the scope and course of their jobs. Governmental claims are more difficult than claims against private defendants. It is important for people to act quickly when their accidents were caused by governmental employees because of the much shorter statute of limitations. An experienced personal injury lawyer can help clients to navigate through the process so that they might be likelier to prevail on their claims.
In Mildred Najera v. City of Upland, San Bernardino Case No. CIVDS1505973, a woman who was injured by a municipal employee was able to recover damages. The woman suffered an exacerbation of pre-existing injuries in the accident.
Factual background of the case
Mildred Najera was a 46-year-old business owner who was driving in Upland, California on Mountain Avenue on June 4, 2014. As Najera crossed 16th Street, the defendant ran a red light and crashed into Najera's vehicle. The defendant was employed by the City of Upland and was working when he caused the accident with Najera. The plaintiff suffered an exacerbation of her prior neck and back problems and filed a lawsuit against the city.
Plaintiff's arguments
The plaintiff argued that the defendant was negligent and caused the accident by running through the red light while he was working within the scope and course of his job for the City of Upland. She argued that while she had previous injuries to her neck and back, the accident caused them to be aggravated. Najera also argued that she suffered a tear to the rotor cuff of her shoulder in the accident that required arthroscopic surgery to repair.
Defendant's arguments
The City of Upland argued that Najera's neck, back and shoulder injuries dated back to 2009. The defendant also argued that Najera did not complain about any pain in her shoulder until three months after the collision. The defendant also argued that Najera's pain was only exacerbated for 10 to 12 weeks and that her pain level had returned to what it was before the accident occurred.
Demands and offers
Prior to trial, Najera made a §998 demand of $150,000. The defendant made a §998 offer of $55,000. Since neither side agreed to a settlement, the case proceeded to a jury trial.
Jury trial and verdict
At trial, the plaintiff called an orthopedic surgeon as an expert. The defendant called two medical experts, including an orthopedic surgeon and a internal medicine doctor. The trial lasted for six days before both sides arrested. After deliberating for one and one-half hours, the jury returned a verdict in favor of the plaintiff. The jury returned a gross verdict in the total amount of $173,000. Of that amount, $73,000 was awarded for Najera's past medical expenses, and $100,000 was awarded for her noneconomic damages. Since Najera was awarded more than she had asked for in her pretrial demand, the court also taxed the defendant for $35,000 in interest and costs.
Analysis
In California, filing lawsuits against public entities can be more difficult than filing lawsuits against private individuals and companies. This is because lawsuits against the government involve additional procedural issues and a shorter statute of limitations. Claims against municipal, local and state governments are governed by the California Tort Claims Act. This law mandates that plaintiffs must give notice of their claims to the government no later than six months after their accidents happen. The government will then have the opportunity to settle the claims. After the government has been notified, the plaintiff will still need to comply with the state's statute of limitations for personal injury claims, which is two years from the date of the accident and injury.
In this case, the government employee caused the accident while he was working for the City of Upland by running a red light. Public employees in California have immunity from being personally sued for personal injury claims in most cases. However, the government can be held to be liable for the actions of its employees when they are working within the course and scope of their jobs when their negligent actions cause others to be injured under a legal theory called vicarious liability. Employers, including governments, are vicariously liable for the negligence of their employees while their employees are working at their jobs. That is why the lawsuit was filed against the City of Upland and not against the negligent employee.
A major issue in this case was the nature of Najera's injuries and when they occurred. Under California law, plaintiffs are not able to recover damages for injuries and conditions that they had before the defendants' actions. In Najera's case, she had preexisting shoulder, neck and back injuries that were apparently five years old at the time of her accident. However, plaintiffs may recover damages for the degree to which their pre-existing injuries were aggravated. Proving that pre-existing injuries were aggravated will require the testimony of a medical expert. Najera called an orthopedic surgeon to the stand to testify as an expert so that she could prove that she suffered an aggravation of her prior injuries.
In California, defendants are expected to take plaintiffs as they find them. This is called the eggshell rule and means that people who are injured in accidents that wouldn't injure someone who is less fragile are still able to recover. Even if a person is more susceptible to being injured, he or she is still able to recover damages when he or she is injured in an accident that wouldn't have injured someone else.
One other issue related to Najera's injuries was that she did not see her doctor for three months after the accident. Waiting to see a doctor can make it more difficult to prove a nexus between the injuries and the accident. While Najera was successful in proving that her injuries were aggravated by the accident, it is best practice for people who are injured in accidents to seek immediate medical care instead of waiting.
It is important for you to consult with a knowledgeable personal injury attorney as soon as possible after you have suffered an injury in an accident that was caused by another's negligence. If the person was working for a public entity at the time that he or she caused your accident, the deadline for notifying the government of your claim is very short. An attorney may help you to identify all of the potential defendants that should be named in your claim so that you might recover maximal damages. Contact the Law Offices of Steven M. Sweat to learn about the rights that you might have.  We have offices in Ontario CA convenient for all residents of San Bernardino and surrounding communities.
Sources
https://www.juryverdictalert.com/jury-verdicts/item/highlighted-verdicts/najera-v-city-of-upland
https://en.wikipedia.org/wiki/California_Tort_Claims_Act
https://www.justia.com/trials-litigation/docs/caci/3900/3927/
https://www.justia.com/trials-litigation/docs/caci/3900/3928/