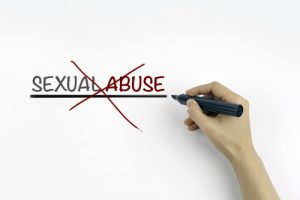 When people file civil lawsuits against entities, including churches, that might be responsible for sexual abuse that they have suffered, the organizations must comply with discovery rules. If they do not comply with discovery requests and orders, they may face sanctions. In J.W. v. Watchtower Bible & Tract Society of New York, Cal. Ct. App., Case No. E066555, the court reviewed whether terminating sanctions were appropriate in a case in which the defendant refused to turn over documents despite multiple court orders.
Factual and procedural background
J.W. is a female who was born in 1997. She was raised from birth in the Jehovah's Witnesses faith. The Jehovah's Witnesses have an organizational hierarchy in which the Watchtower serves as the central power. Underneath the Watchtower, the church's structure is divided into circuits, which are each composed of from 20 to 22 congregations. Each individual congregation is governed by a group of elders. The elders are responsible for managing all of the activities of the congregation, including door-to-door proselytizing, finances, and determining the guilt and punishment of individual members who commit serious sins.
Elders must first be ministerial servants or members who are in good standing. When a ministerial servant has been identified as a potential candidate for becoming an elder, the body of elders at the congregation investigates to determine whether the candidate has a good moral character. The recommendation for appointment to the position of elder is then sent to the Watchtower, which then decides whether the individual will become an elder.
Members of the congregation are encouraged to bring their issues to the elders, including information about crimes that others have committed. They are discouraged from contacting law enforcement, and the church prefers to take its own action to discipline members who have committed serious crimes.
Gilbert Simental had previously served as a ministerial servant and elder at a different congregation. He then joined the Mountain View congregation, where he also served as a member. In 2006, J.W. was also attending Mountain View, and Simental's position as an elder gave him access to the girl.
Simental had a daughter who was near to J.W.'s age. On July 15, 2006, J.W. and two other girls were invited to Simental's home for a pool party and a slumber party. In the afternoon, the girls went swimming in the backyard pool. Simental also went swimming, and he molested J.W. and another girl, Doe 1, while they were in the pool.
Doe 1 and her sister, Doe 2, reported to their parents that Simental had molested them. The mother told an elder at the Mountain View congregation. The body of elders then convened and questioned Simental, who admitted to molesting Doe 2 previously and Doe 1 twice on July 15. The school that Doe 1 and Doe 2 attended was notified, and the principal contacted law enforcement authorities. Two months later, the Murrietta Police Department called J.W.'s father. He contacted the elders and was told that he did not have to talk to the police.
J.W. and her family began attending a new congregation called French Valley. Simental also began attending the new congregation. J.W. finally told her parents about the extent of the sexual abuse about one year after it happened. J.W.'s parents contacted the police and then the elders. The elders then went to J.W.'s house and interrogated her, and the parents and J.W. were upset by the explicit nature of the interrogation. J.W.'s father was told that if he got a restraining order, it would bring negative attention to the congregation, and he was discouraged from contacting the police. Simental was later found guilty of molesting J.W., Doe 1, and Doe 2 in criminal cases.
J.W.'s parents filed a lawsuit against the Watchtower on their daughter's behalf. They alleged multiple causes of action, including negligence, negligent supervision and failure to warn, negligent hiring and retention, sexual battery, negligent failure to warn, and intentional infliction of emotional distress. Watchtower filed an answer in which it listed 12 affirmative defenses.
J.W. filed a motion to compel because she stated that she had previously requested documents that Watchtower had refused to provide, including all documents that the Watchtower had received in responses to a letter that it had sent on March 14, 1997. Watchtower replied to the motion, asserting that it would not release the documents on the basis of clergy and penitent privilege, privacy, overbreadth, and that the documents would not provide admissible evidence.
The trial court ordered that Watchtower turn over all documents to J.W. on Feb. 11, 2014. Watchtower filed a motion to set aside the order. J.W. opposed the motion to set aside. Watchtower then claimed that it would be overly burdensome to search through all of the documents, and J.W. filed a response that the documents were electronic and should be easily searchable. The motion to set aside was denied after a hearing on May 13, 2014.
Watchtower then appealed to the Court of Appeals, which affirmed the trial court. Watchtower then filed a writ of certiorari with the California Supreme Court, which denied it. Watchtower still refused to turn over the documents, and J.W. filed a motion for terminating sanctions. The trial court granted the motion for terminating sanctions and awarded J.W. $4,016,152.39 after a hearing to prove up damages. Watchtower appealed, alleging that the trial court should have granted it relief from the terminating sanctions after it filed a motion on July 7, 2015.
Issue: Whether J.W.'s pleading established enough to show proximate cause; Whether Watchtower's due process rights were violated; and Whether terminating sanctions were appropriate
Watchtower appealed the lower court, arguing that J.W. had failed to establish proximate cause to establish negligence in her negligence causes of action. It also argued that the trial court had violated its rights to due process when it denied its motion for relief. Finally, it argued that the trial court had abused its discretion by ordering terminating sanctions because there were lesser sanctions that could have been ordered.
Rule: Sanctions by the trial court will only be disturbed if they amount to an abuse of discretion.
In California, there is a range of sanctions that courts can impose when a party fails to comply with discovery orders. These include evidentiary sanctions, issue sanctions, monetary sanctions, and terminating sanctions. Terminating sanctions are the most severe because they can be used to strike a party's complaint or answer, which provides a default judgment to the other party. The appeals court defers to the trial court's sanctions decisions unless it finds that its actions amounted to an abuse of discretion. However, terminating sanctions are supposed to be used only in rare situations because of their severity.
Analysis
The court first analyzed Watchtower's argument that J.W. had failed to demonstrate proximate cause. J.W. had argued that Simental's position of authority as an elder gave him access to her. She argued that the Watchtower, which had to approve his appointment, was the cause in fact of her molestation. The court found that she had pleaded enough facts to establish the proximate cause for her negligence causes of action.
The court then looked at whether the due process rights of the Watchtower had been violated when the trial court denied its motion for relief from terminating sanctions. The court first found that the motion for relief was actually a motion for reconsideration, which had a 10-day deadline for filing after the initial order. The court found that the Watchtower had ample opportunity and had pursued every avenue to avoid complying with the discovery order, including appealing up to the Supreme Court. The court found that the due process rights had not been violated.
Finally, the court looked at whether the terminating sanctions were appropriate. The Watchtower argued that the court could have ordered a sanction precluding that Watchtower could argue that it did not owe a duty to J.W. However, the court found that the argument was not raised by Watchtower in the trial court. New arguments and issues cannot be raised for the first time on appeal. Watchtower also argued that the court was in error when it determined that lesser sanctions would not work. Instead, the court found that Watchtower had been given many chances to comply with the discovery order and had refused to do so, even when it was prompted by the court in the Feb. 2015 hearing.
Conclusion
The appeals court affirmed the trial court's ruling and issued an order in J.W.'s favor for a judgment in the amount of $4,016,152.39 plus her costs on appeal.
Contact an experienced lawyer
If you are the victim of sexual abuse or assault by someone who was in a position of trust, you may have legal rights to recover compensation by filing a civil lawsuit. As this case demonstrates, obtaining the evidence that you might need to prove your case can be difficult. An attorney may do what is necessary to compel a defendant to comply with discovery rules and orders. To learn more about your rights, contact the Law Offices of Steven M. Sweat today.
Sources
https://law.justia.com/cases/california/court-of-appeal/2018/e066555.html?utm_source=summary-newsletters&utm_medium=email&utm_campaign=2018-12-14-personal-injury-d934710a31&utm_content=text-case-title-4
https://www.victimslawyer.com/sexual-assault-and-battery-claims-in-california.html