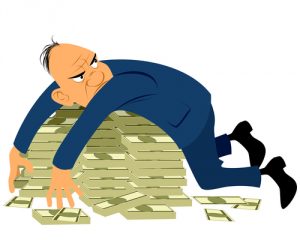 When corporations have potential liability in personal injury and wrongful death cases, they often aggressively litigate legal claims that are filed against them by the victims and their families. Businesses may try to limit their liability in several ways. The business owners may try to avoid personal liability by structuring their companies as LLCs or corporations.
Some businesses set up shell companies so that the businesses themselves have few assets and only minimal liability policies. Others, such as Ripley Entertainment in Missouri and MGM Resorts in Las Vegas, take aggressive approaches to the victims by filing lawsuits against them based on antiquated laws or novel interpretations of recent laws. Large corporations also use lobbyists to convince state and federal legislators to limit liability through tort reform. When a business entity is a defendant in a personal injury lawsuit, it is important for the victims to get help from personal injury attorneys who are experienced in handling complex tort litigation matters.
An attempt to avoid liability: Ripley Entertainment and the duck boat disaster
On July 19, 2018, America was stunned by the tragic duck boat accident that happened in Missouri on Table Rock Lake. The duck boat was owned by Ripley Entertainment. The captain chose to take the duck boat and passengers out for a tour on the lake despite approaching storms. Before the boat could make it back to the dock, the storms struck. The duck boat capsized and sank, killing 17 people. Among the dead were nine members of the Coleman family. Only Tia Coleman and her nephew survived while Mrs. Coleman lost her husband and her three children.
The liability of Ripley Entertainment might seem obvious. Despite a 2002 recommendation from the National Transportation Safety Board to remove canopies from duck boats, Ripley Entertainment failed to remove the canopy from the duck boat that sank. The captain also reportedly told the passengers that they didn't need to wear life jackets, and he chose to take the vessel out on the water despite impending storms. While Ripley Entertainment initially stated that it would do whatever it could to help the families of the victims, it reacted quite differently after a lawsuit was filed against it.
A $100 million lawsuit was filed against Ripley Entertainment and its owners and operators on July 29, 2018, on behalf of the Coleman family in federal court. In response to the Colemans' lawsuit and others that have been filed against the company, Ripley Entertainment filed its own complaint in federal court on Oct. 15 in an attempt to avoid liability altogether. Ripley's complaint relies on a maritime law that dates from 1851, which is found in chapter 305 of the U.S. Code. That law limits the liability of companies that own and operate vessels to the value of the vessels. To add insult to injury, Ripley argued in its complaint that the value of the vessel is much less than the $75,000 cost it would require to salvage it and is thus $0. Ripley stated that it was working to schedule mediations with the plaintiffs in an effort to negotiate settlements. However, the attorney for the Colemans told media sources that Ripley had not reached out to schedule mediations and had not extended any settlement offers. The company's legal maneuver appears to be a brazen attempt for Ripley Entertainment to avoid all liability for the disaster and for the 17 deaths that resulted.
MGM Resorts sues more than 1,000 victims of the mass shooting in Las Vegas
On Oct. 1, 2017, Stephen Paddock shot from a window of MGM Resorts' Mandalay Bay into a crowd of concertgoers at a country music festival in Las Vegas, killing 58 people and injuring 500 more. Some victims of the mass shooting have filed lawsuits against MGM Resorts, alleging that the company provided inadequate security and allowed Paddock to stockpile an arsenal of firearms and ammunition in his hotel room.
In an effort to move all of the lawsuits against it to federal court and to potentially avoid liability, MGM Resorts filed a lawsuit against more than 1,000 victims in July 2018. The defense lawyers for the company argued in the federal complaint that MGM Resorts is immune from liability based on a law that was passed after the Sept. 11 attacks. The company's claim of immunity is based on a 2002 law called the Support Antiterrorism by Fostering Effective Technologies Act, or the Safety Act. This law gives immunity to manufacturers of security equipment and providers of security services that are federally certified for failing to prevent acts of terrorism.
MGM Resorts argued in its complaint that it has immunity under the Safety Act because the security company that it hired for the event has a certification from the Department of Homeland Security and the mass shooting was an act of domestic terrorism. It is unclear whether MGM Resorts might be successful in its argument for immunity, however. There has not been any previous litigation or court decisions regarding immunity under the Safety Act. The security company that was hired to provide security services for the concert has requested that the Department of Homeland Security classify the mass shooting as an act of terrorism, likely in an effort to help to meet the second prong of the immunity test.
Trucking companies set up shell companies to limit liability
In addition to filing lawsuits against victims based on archaic laws or based on novel interpretations of modern laws, companies regularly engage in other efforts to limit their liability. One example occurs in the trucking industry. The minimum policy limit for trucking companies is $1 million, but that amount is often insufficient to cover the extensive losses that can occur in trucking accidents. Some trucking companies try to shield themselves by opening a series of shell companies. The trucking companies themselves may have few assets such as a few desks, dispatching equipment, and liability coverage with only the minimal $1 million amount. The trucks are owned by a shell company that leases them to the trucking company. It might also lease its other equipment and real property from other shell companies.
By doing this, trucking companies attempt to limit their exposure in lawsuits to the $1 million policy limits of the insurance while protecting all of their assets and accounts receivable by keeping them in shell companies. However, attorneys who are experienced in complex litigation might be able to pierce the corporate veil and reach the assets that the companies have attempted to shield.
Legislators are influenced by corporate lobbyists to institute tort reform laws
Corporations also employ corporate lobbyists in an attempt to influence legislators at the state and federal levels. These lobbyists work to get the legislators to agree to implement tort reform. Tort reform refers to an effort to limit the ability of injured plaintiffs to recover damages in litigation and to limit how much money that they can recover.
Tort reform is not supported by the values of either the left or the right, as we have previously noted. Big businesses argue that tort reform is necessary because civil litigation kills businesses. However, lawsuits that seek to hold companies liable for their negligent or wrongful actions help to deter businesses from producing dangerous products and to encourage companies to implement safety cultures within their organizations. Tort reform also is an effort to get the government to directly interfere with the rights of people to seek redress for the wrongs that have been done to them.
Contact the Law Offices of Steven M. Sweat
People who are injured in Los Angeles accidents and the families of people who are killed might benefit by talking to personal injury lawyers who are experienced in complex tort litigation matters. When a corporation, business, or an agent of a corporation or business is at fault in causing the accident or incident that resulted in the injury or death, getting legal help might make it easier to navigate the complicated legal issues that might arise. Contact the Law Offices of Steven M. Sweat to schedule a consultation.
Sources
https://abcnews.go.com/US/dead-missouri-duck-boat-accident/story?id=56704420
https://komonews.com/news/nation-world/lawsuit-filed-in-fatal-duck-boat-sinking-seeks-100-million-07-30-2018-132221978
https://www.cnn.com/2018/10/16/us/missouri-duck-boat/index.html
http://bransontrilakesnews.com/news_free/article_12eaa5c2-d3c8-11e8-9ebd-9b14d6cd17e7.html
Why "Tort Reform" Is Not Supported By Either Liberal or Conservative Values