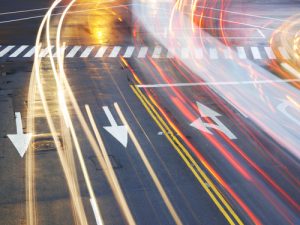 A recent case in Los Angeles, California (Lani Guillmete, et.al. vs. City of Los Angeles, et. al. – L.A. Superior Court Case Number BC523080)  illustrates the responsibility cities hold to take action once they learn that intersections or roadways are in dangerous conditions. If a city does nothing to correct the problem and someone is seriously injured or killed because of it, the city may be held liable to pay damages for the losses caused by the accident.
Background of the case
On Feb. 27, 2013, Thomas Guilmette, a 59-year-old rocket scientist, was riding his motorcycle on Summerland in San Pedro, California. Another man was driving his vehicle on Cabrillo when he tried to turn left onto Summerland, striking the rocket scientist and killing him. The defendant motorist had an obstructed view to his left and was unable to see the scientist because of a row of parked cars. The city did not have any no-parking signs in the area and allowed vehicles to park near the intersection despite the obstruction in vision. The decedent's wife and son sued the city in a wrongful death civil lawsuit. The motorist was found to not be liable for the accident.